Kre-Alkalyn EFX 120 Capsules
Kre-Alkalyn EFX 120 Capsules
Kre-Alkalyn EFX, 100% pH-correct Creatine - The original from the USA with 1500 mg per serving!!
Description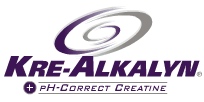 The Original direct from the USA with 1500 mg per serving!
Kre-Alkalyn EFX, 100% pH-correct Creatine
Kre-Alkalyn by EFX Sports – Experiences and Intake
EFX Sports (formerly All American EFX) has developed the product Kre-Alkalyn, which has served bodybuilders and professional athletes for years. Kre-Alkalyn EFX is known to be an effective creatine and easily digestible. The online-shop of Fitnessfood® guarantees you the original product and not some counterfeit product. The Kre-Alkalyn EFX from EFX Sports contains the original and right amount of ingredients – a result of years of research from EFX Sports.
What distinguishes EFX Kre-Alkalyn?
But what exactly is in the Kre-Alkalyn brand EFX Sports? What makes this product different from the other creatine powders on the market? EFX Sports is very transparent in terms of their ingredients, which can be seen as positive. Kre-Alkalyn consists of buffered creatine monohydrate. The Buffering process is important, because it ensures that the drug maintains a high stability in liquids. This prevents the decomposition of creatine into creatinine - as it can happen in non-buffered products through the gastric acid or even when ingested with liquid. Overall, creatinine does not have the desired effect of creatine.


How the product was further developed
EFX Sports continuously researches new formulas and successor products such as Kre-Alkalyn EFX Pro have now been launched on the market. But the popularity of the traditional product remains unchanged. Kre-Alkalyn also performs well in product tests. If you buy the original product, you are guaranteed to get one of the best and properly tested creatine products on the market.
Kre-Alkalyn Pro: Special Kre-Alkaloid Matrix
The innovative developers of EFX Sports are constantly working on further development and improvement of their products. One result of this development work is Kre-Alkalyn Pro, which not only has the proven Kre-Alkalyn formula, but also contains a special Kre-alkaloid matrix. This allows even more energy to be released. Many athletes, especially bodybuilders, use the new Kre-Alkalyn Pro, which allows them to perform an even higher training intensity. 
Kre-Alkalyn 3000 - New name, proven product
EFX Sports has given the original product a new name: The product is now called Kre-Alkalyn 3000. Kre-Alkalyn fans can continue to enjoy their favourite creatine, because the formula of Kre-Alkalyn has remained the same.
Benefits of Creatine for your Training
Why do athletes even take creatine? What are the training benefits of this substance? In a nutshell, creatine supplementation can help improve your performance in certain sports. In weightlifting and sprinting, creatine increases the short-term performance and the maximum strength of the muscles. In contrast, athletes such as marathon runners take creatine to reduce cell damage. The substance promotes the formation of adenosine triphosphate (ATP), which is the "driver" of our muscles allowing increase of our training volume. In the long run, creatine supplementation can increase muscle strength as well as muscle mass.
Creatine or Kre-Alkalyn - What is recommended?
Traditional creatine monohydrate can already provide the body with a decisive energy push for your training, but it has one major drawback: creatine is water-soluble. Once it comes in contact with liquid, it becomes creatinine, which has no comparable effect in comparison to Kre-Alkalyn in our organism. This can easily happen when it is taken with liquid, or even in the stomach when encountering stomach acids. On the other hand, Kre-Alkalyn is buffered and has a higher pH than creatine. This presents a crucial advantage for your training, because you can use the full potential of creatine to push through your workout.
Not without Side Effects
Athletes often report side effects such as flatulence, diarrhea or muscle cramps when taking creatine supplements.
The following side effects can also be caused by the intake of creatine:
Bad breath, flatulence, diarrhea, nausea, vomiting, muscle spasms, fluid retention and resulting weight gain. Creatine supplements are not suitable for people with impaired kidney function.
Kre-Alkalyn - No Creatinine as a Breakdown Product
Research shows that these side effects are related to the conversion of creatine into creatinine. This can either happen when coming into contact with liquid or the gastric acid in the stomach. Kre-Alkalyn on the other hand is a supplement that has a particularly high pH and does not convert creatine into creatinine. The results are no unwanted side effects and an optimal effect for your workout. The burden on the kidneys is also lower, because no creatinine needs to be excreted through this organ.
Supplement Facts
Directions
For EFX's Kre-Alkalyn to be fully effective, you should take it regularly and keep to the correct dosage. We recommend taking one to two capsules on an empty stomach with 200 ml of water in the morning or about an hour before training. If you want to get the most out of your EFX Kre-Alkalyn, you can take two to four capsules 80 minutes before your workout, together with 200 ml of water. Then, about 20 minutes later, you supplement the Kre-Alkalyn dissolved in water with 20 g Shock Therapy from Universal Nutrition – and there is no need to recharge! It is recommended to try which intake and which dosage are ideal for you and your training.